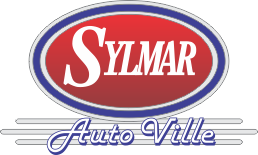 SYLMAR AUTO VILLE
HAWKESBURY & VANKLEEK HILL,
ONTARIO, CANADA

© SYLMAR AUTO VILLE
most of the content of this website is © Universal Vintage Tire
Sylmar Auto Ville is a family business in the Hawkesbury and Vankleek Hill area in Eastern Ontario. We are the Canadian authorized retailer for Universal Vintage Tire's antique car tires, classic car tires, muscle car tires, antique truck tires, classic truck tires, military tires and classic motorcycle tires. The wide array of items include bias ply tires, radial tires, black wall tires, white wall tires, red line tires, blue line tires, raised white letter tires, all white tires, smooth tires and ribbed tires. Also, we sell tire tubes, wheel flaps and some related hardware.
We ship throughout Canada, including Ontario, Quebec, Newfoundland and Labrador, Prince Edward Island, Nova Scotia, New Brunswick, Manitoba, Saskatchewan, Alberta, British Columbia, Yukon, Northwestern Territories and Nunavut.
Our tires fit many brands of cars and trucks including classic vehicles and antique vehicles from North American manufacturers and brands: Ford, Ford trucks, Mercury, Mercury Trucks, Lincoln, Edsel, Meteor, Monarch, Falcon, Shelby, Cobra, Frontenac, Chevrolet, Chevy, Chevrolet trucks, Chevy Trucks, GMC, Oakland, Pontiac, Acadian, Beaumont, Buick, McLaughlin Buick, Oldsmobile, GMC, Cadillac, Cadillac LaSalle, Vauxhall, Chrysler, Dodge, Dodge trucks, DeSoto, Plymouth, Plymouth Trucks, Fargo, Imperial, Valiant, Jeep, American Motors, AMC, Kaiser, Frazer, Rambler, Willys, Whippet, Nash, Graham Paige, Durant, REO, Hudson, Hupmobile, Packard, Studebaker, Pierce-Arrow, Auburn, Cord, Duesenberg, Checker, Essex, Terraplane, Jeffery, Stutz, Overland, IHC, International, White, Mack, American LaFrance, American Austin, American Bantam, Hayes, Amphicar, and many more orphaned brands.
We have tires specifically manufactured for European cars, notably British cars, German cars, French cars and Italian cars. Among the brands of classic cars we can fit tires for are: A.C., Alfa Romeo, Allard, Aston Martin, Austin, Austin-Healey, Bentley, BMW, Bugatti, Citroen, Daimler, Datsun, Delage, Delahaye, De Tomaso, Ferrari, Fiat, Healey, Hillman, Honda, Jaguar, Land Rover, Lotus, Mercedes-Benz, Messerschmitt, MG, Morgan, Morris, Nash-Healey, Opel, Peugeot, Porsche, Renault, Riley, Rolls-Royce, Standard, Sunbeam, Volkswagen, VW, Volvo, Wolseley, and many other brands.
While we mostly deal in classic and antique car and truck tires, we also sell vintage motorcycle tires, including for brands such as Harley-Davidson, Indian, BSA and many other brands of the world.
***
Sylmar Auto Ville est une entreprise familiale de la région de Hawkesbury et de Vankleek Hill dans l'Est ontarien. Nous sommes le détaillant autorisé au Canada pour Universal Vintage Tire et leurs gammes de pneus pour voitures antiques, de pneus pour voitures classiques, de pneus pour «muscle cars», de pneus pour camions antiques, de pneus pour camions classiques, de pneus militaires et de pneus pour motocyclettes classiques. Cette grande panoplie inclut des pneus de nylon, des pneus radiaux, des pneus à flanc noir, des pneus à flanc blanc, des pneus à ligne rouge, des pneus à ligne bleue, des pneus à lettres blanches surélevées, des pneus tous blancs, des pneus lisses et des pneus à rainures. Nous vendons aussi des tubes (chambres à air) pour ces pneus, des protège-jantes (cravates) et de la quincaillerie reliée. Nos pneus sont dédiés aux marques nord-américaines et européennes.
Nous expédions au travers du Canada, incluant les provinces et territoires suivants: Ontario, Québec, Terre-Neuve et Labrador, Ile du Prince Édouard, Nouvelle-Écosse, Nouveau-Brunswick, Manitoba, Saskatchewan, Alberta, Colombie-Britannique, Yukon, Territoires du nord-ouest et Nunavut.