PROPRIÉTAIRE /
OWNER
DANIEL VILLENEUVE
SYLMAR AUTO VILLE
---
TYPE DE VENTE /
TYPE OF SALE
PRIVÉE / PRIVATE
---
DESCRIPTION - FRANÇAIS
moteur V8 302 cid, automatique, bonne carrosserie mais a besoin de réparations, grise et bleue, intérieur XLT en très bonne condition et très confortable, véhicule fiable, roule très bient, point d'attache pour remorque -> classe 5, bons pneux, climatisation, régulateur de vitesses, volant inclinable, servo-freins, servo direction, vitres et serrures électriques, 193 560 km, plaqué en Ontario. TRÈS BON VÉHICULE POUR LE PRIX!
DESCRIPTION - ENGLISH
V8 302 cid motor, automatic, good body but needs work, grey & blue, very good and confortable XLT interior, reliable, runs well, trailer hitch -> class 5, good tires, air conditioning, cruise control, tilt steering, power brakes / steering / locks / windows, 193 560 km, plated in Ontario. VERY GOOD VAN FOR THE PRICE!
---
INFOS ET PRIX /
INFO & PRICE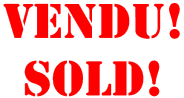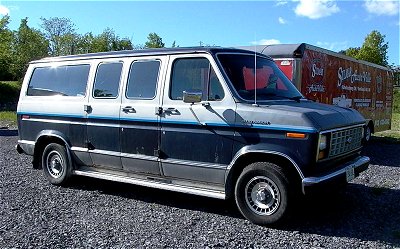 Cliquez sur la photo pour l'agrandir /
Click on photo to enlarge it